An original collaboration between Festival Images Vevey and Montreux Jazz Festival around two tailor-made projects
To celebrate its 50-year anniversary from July 1st to 16th, Montreux Jazz Festival has invited Festival Images Vevey for two tailor-made co-productions. These projects express the long-term friendship between these two notable neighbouring institutions.
The Book Box invites festivalgoers to 'embed' themselves in pictures taken from the book 50 Summers of Music (Editions Textuel) published for this jubilee. In a temporary studio with a green screen set up in the main hall of the Festival (B4), the public can stage themselves in a photograph from the book and leave with a personalised picture, thereby physically participating in the legend of Montreux
The immersive photo booth will then move to Vevey for Festival Images for the You and Martin are a Pa(i)rr project. The principle will remain the same, i.e. visitors are able to embed a picture of themselves in a well-known image. In Vevey, the images will be provided by one of the most famous photographers of our times, Martin Parr.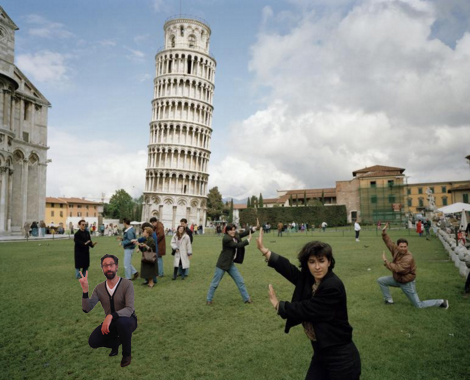 Picotin, an exhibition by Cyril Hatt

Festival Images Vevey has invited Cyril Hatt to pay tribute to the founder of Montreux Jazz Festival by recreating in 3D photography parts of the chalet in which Claude Nobs used to welcome stars from all over the world. Through a photographic installation, as poetic as was the kind-hearted Claude Nobs, Cyril Hatt invites the public into the Picotin – Nobs' well-known chalet which only a lucky few got to visit. Jukeboxes, hats, souvenirs and photographs, artworks, rare LPs, and a whole range of musical instruments immerse us in the intimacy of a life built on passion and friendship.
An enhanced version of this project will be later presented at the Festival Images Vevey from 10 September to 2 October in a Special Tribute to Montreux Jazz Festival 50th anniversary section.