Session n°1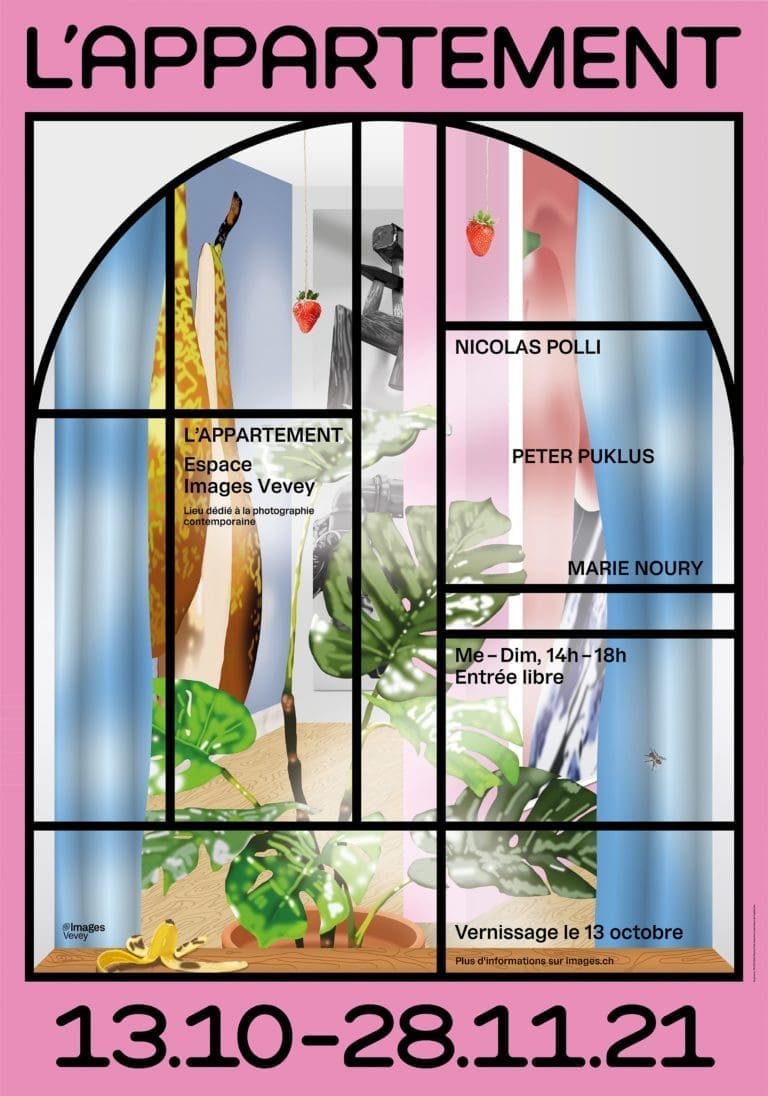 L'Appartement
Session n°1 – 13.10.21 - 28.11.21
LES CHAMBRES
Nicolas Polli
When Strawberries Will Grow on Trees, I Will Kiss U
During three months of confinement in the spring of 2020, Nicolas Polli went through a period of profound solitude and uncertainty. He then drew on his artistic resources to stage this fragility that he had never felt so strongly. Confronting his enclosure, he frantically began to compose still life and images from everyday objects. His imagination challenges his doubts and desires. In his depopulated apartment, he gives meaning to banality. His own body also becomes the object of new attention: vulnerable, it demands a fantasized presence. Sensitivity is mixed with sensuality when Polli addresses short poems to an unknown, idealized and eroticized figure. Finally, his series When Strawberries Will Grow on Trees, I Will Kiss U paints a sincere and delicate portrait of a universal loneliness.
LE COULOIR
Nicolas Polli
À table avec Nico!
When artist Nicolas Polli photographs the disturbing still lifes he creates in his home, magic happens: courgettes do the balancing act, a few twisted spoons become characters, loaves of bread serve as slippers and cutlery seem to levitate. Fifteen jubilant images are brought together in a playful display, specially designed to inspire children at the heart of L'Appartement – Espace Images Vevey.
LE CINEMA
Marie Noury
Nous voir ensemble
How many stories can be created by a seemingly insignificant photograph presented to different members of the same family and their relatives? By compiling fragments of vernacular images, Marie Noury conducts a videographic investigation where words, expressions and gestures interact around this mysterious photograph taken from her family archive. Memories vary like interpretations. Between reveries and revelations, Nous voir ensemble questions with tenderness the power of the photographic image, of words and of emotional memory.
Diploma project Photography Bachelor at ECAL/Ecole cantonale d'art de Lausanne
LE SALON
Peter Puklus
The Hero Mother – How to Build a House éd. Witty Books / Images Vevey
In this 2017/2018 Grand Prix Images Vevey winning series, Peter Puklus deconstructs the dynamics of pre-established female and male roles: motherhood as a presumed heroic activity and the father's assumed duty to build and protect the home. Premiered internationally at the 2018 edition of the Festival Images Vevey with an immersive installation, the project continues today as an artist's book co-published by Witty Books and Images Vevey. By deploying an extraordinary visual and pictorial vocabulary around his own family unit, Puklus breaks down the symbols traditionally associated with maternal and paternal figures. Throughout the pages, he shares with the reader his doubts, his states of mind and his vulnerability.