Session n°2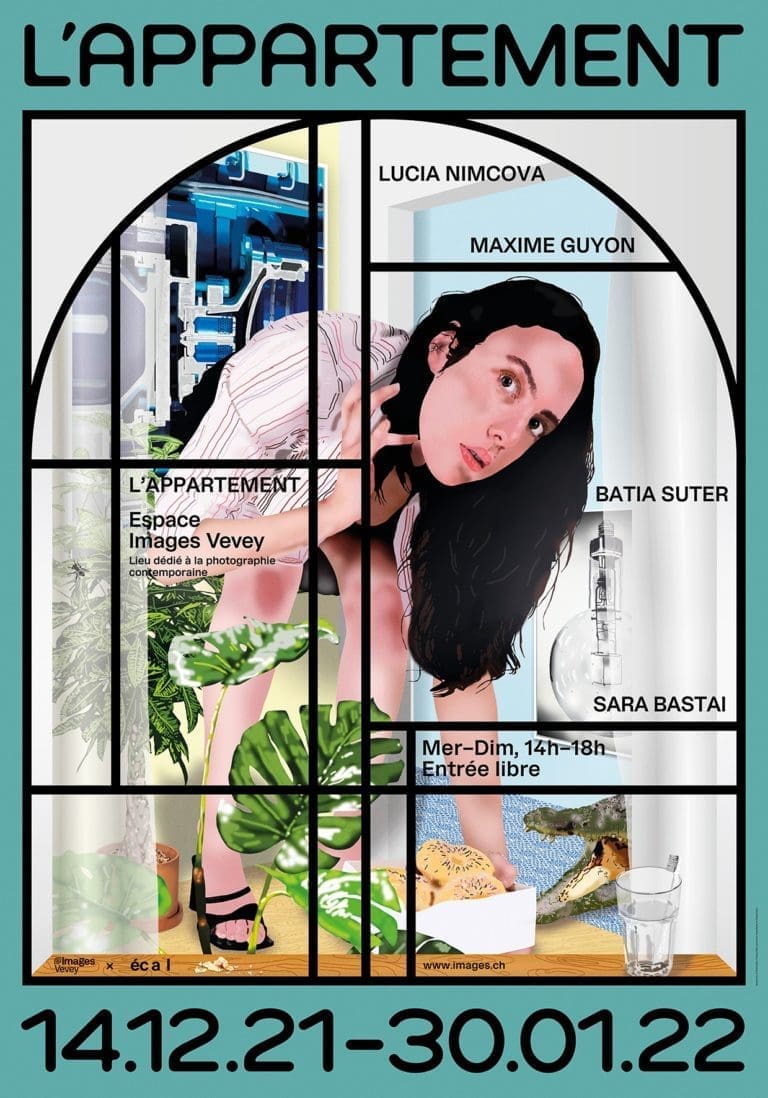 L'Appartement
Du 14.12.21 - 30.01.22
LES CHAMBRES
Sara Bastai
RAM_2.0, 2021
To keep pace with contemporary creation, Images Vevey has joined forces with ECAL/Ecole cantonale d'art de Lausanne, to launch Images Vevey x ECAL, a new prize offering a first solo exhibition to a student completing his/her studies in photography. The first ever Images Vevey x ECAL prize has been awarded to Sara Bastai for her RAM_2.0 project involving artificial intelligence. The artist ran the hundreds of photos in her smartphone through an algorithm, which analysed the images and described what it observed. She then photographed new scenarios based on the generated captions. This created a dialogue between the artist and the machine, exploring the notion of memory through the eyes of technology.
Photography Master diploma project at the ECAL/Ecole cantonale d'art de Lausanne
LE SALON
Maxime Guyon
Aircraft: The New Anatomy, 2020
From 2017 to 2020, Maxime Guyon explored the most significant aviation factories and met numerous protagonists of this impressive sector of the economy. His keen eye for detail and aesthetics is apparent in his series of photographs questioning the fascinating evolution of the aeronautical industry and the rat race for technological performance. The book entitled Aircraft: The New Anatomy published by Lars Müller in Zurich, presents a collation of his work. Complemented with an essay by Nicolas Nova, a Swiss-French researcher and anthropologist, these images serve as an evolving metaphor and launchpad for a broader reflection on human-made artefacts and the ambivalent link between nature and technology.
Published by Lars Müller Publishers
22 x 28 cm, 126 pages, 70 illustrations
LE COULOIR
Lucia Nimcova
Animal Imago, 2013
When artist Lucia Nimcova goes on a trip, she has a penchant for photographing the animals she notices on her excursions. Sending these images of urban creatures as postcards to friends and family initiates a reflection on communication. How do we, as city creatures of the 21st century, compare to other animals? What can we learn if we really try to listen to them, collaborate with them or put ourselves in their place? Can we understand one another? This tamed, humanised fauna farcically questions our status as a "superior" species. Fifteen of the artist's street photographs have been collated in a display specifically designed for children.
LE CINEMA
Batia Suter
Radial Grammar (3D re-edit), 2021
Batia Suter has been collecting books and magazines for over twenty years. Most of them are second-hand and include scientific papers, glossaries, promotional catalogues, art and history books, periodicals on the animal kingdom, and much more. These pages provide the raw material for her artistic practice, whereby she extracts, decontextualises, and correlates images to reveal them in a new light. Her extensive project Radial Grammar is showcased in an exhibition, a book, and a video. This visual montage evokes a bookshop packed with treasures and encyclopaedias. In L'Appartement, the projection evokes the giant sphere of the Chiesa Madre in the town of Gibellina, Italy. Suter designed this slide show for a monumental videomapping as part of the for the bienniale Images Gibellina 2021. The fluidity takes us on a mysterious visual journey through iconography, the formal and narrative characteristics of images.