Cultural mediation
Quirky, innovative, creative : a mediation that looks like you
Monumental, interactive and participative, it is, in itself, a cultural mediation program. At a time when the image is ubiquitous and its credibility is often questioned, understanding the medium and its modes of production is essential for all generations. A true laboratory on the scale of a city, from one edition to the next, the Festival Images surprises, amazes, questions and asserts its role as a major educational force. And with success, since demand has been steadily increasing since 2010.
Whether you are alone or in a group, with family or friends, whether you are a schoolchild or retired, expert or amateur, we are betting that you will find in our mediation offer proposals that meet your expectations.
New collaborations and immersive mediation, suggestions of all kinds … the constraints of this rather unexpected year have encouraged the conception of original proposals. It's up to you to choose your visit mode !
For more information, contact the mediation team.
Guided tours
Public visits : so as not to miss any of the Festival's essential exhibitions, meet up every weekend and Monday of the Jeûne Fédéral at 11am and 3pm, meeting point in front of the Salle del Castillo. Free (french only) and on registration.
Customized visits: let one of our mediators guide you through a visit that meets your needs. Personalized tour and price on request.
Bike tours : every Friday at 6 p.m. (departure from the Salle del Castillo), get on your bike and cycle to explore the outdoor exhibitions ! Free (french only) and on registration.
To comply with the sanitary measures in force, the number of places is limited to 20 people per visit and the wearing of a mask is mandatory. We kindly ask you to indicate the following when registering: first name / last name / telephone number / desired date and hour.
Parcours Bon à Tirer
Un partenariat de la Fondation BAT Switzerland et du Festival Images Vevey
Le parcours Bon à Tirer fait la part belle aux jeunes talents et à la création contemporaine. Huit photographes de moins de 40 ans sont nommé·e·s dans la programmation du Festival Images 2020. Un jury d'expert·e·s décerne à l'un·e d'entre eux·elles un chèque de 5 000 CHF sous la forme d'un bon à tirer* qui permettra de soutenir financièrement l'artiste ainsi que la réalisation de tirages qui entreront dans la collection du Musée suisse de l'appareil photographique à Vevey.
*bon à tirer terme technique utilisé en imprimerie pour qualifier l'épreuve contractuelle finale validée par la·le client·e, avant que ne soit lancée l'impression des documents commandés.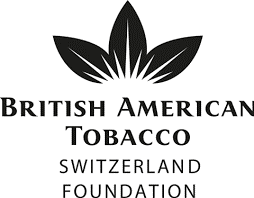 La Fondation BAT Switzerland est une fondation d'utilité publique à but non lucratif qui vise statutairement à promouvoir des projets culturels et artistiques, particulièrement dans le domaine de la photographie. Au fil des années, elle a attribué des bourses, remis des prix et passé des commandes avec toujours pour objectif de rendre accessible des oeuvres de qualité à un large public. Dès 1988, elle a constitué, exposé et géré une collection de photographies de référence, avec des signatures aussi prestigieuses qu'Henri Cartier Bresson, Robert Frank, Marc Riboud ou Jeanloup Sieff. La vente aux enchères de la collection qui a eu lieu en 2007, à New-York, a permis la constitution d'un capital et la création d'un prix dédié aux jeunes talents suisses de la photographie. C'est pour prolonger cet esprit qu'elle a débuté, en 2020, avec le projet Bon à Tirer, un partenariat avec le Festival Images Vevey, plus grande biennale d'arts visuels de Suisse, défendant depuis une décennie la prise de risque artistique et l'accessibilité à l'art pour le plus grand nombre.
School visits
The Festival organizes educational activities – visits to exhibitions and creative workshops – for primary, secondary and post-compulsory schools. An educational file allows teachers to prepare for their visit and to extend their reflections in class after the visit. For teachers who wish to prepare as well as possible for the visit, a half-day of optional training will take place in Vevey on Wednesday September 2 at 2 pm (meeting point is in front of the Salle del Castillo).
This year, the Festival Images continues its desire to expand its inclusive offer through a project conducted in collaboration with the Educational Center for Visually Impaired Pupils (CPHV) in Lausanne.
Register for the half-day training.
Download the training guide for Primary classes.
Download the training guide for Secondary classes.
Families and playbook
The Festival Images is an event for all ages – discovering it with your family is ideal ! Many exhibitions are "family compatible", find them all on the Festival map by looking for the appropriate pictogram. And don't forget to take along your playbook, which offers a tour of 10 exhibitions allowing the youngest to understand, have fun and create with their family!
Realized with the support of Nestlé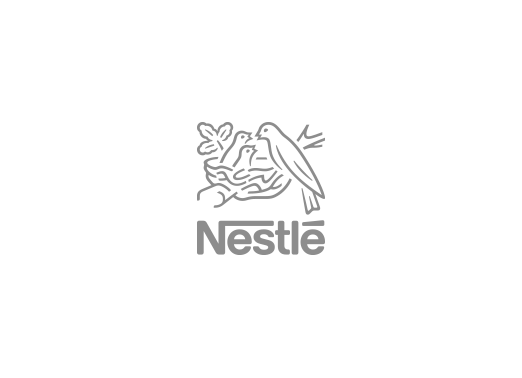 Pocket mediator
This year, Images Vevey is teaming up with the Swiss Camera Museum to offer you the pocket mediator! For a self-guided visit, ask for your pocket mediator at the reception points. As a group or as a family, draw ideas and photographic exercises to invigorate your visit. Have fun, hunt for the unexpected and share your # FIV20 images.
Audioguide
Download your personal guide with the Zada ​​app! Thanks to geolocation, a project you have access to all the projects, according to your desires. On the news feed, discover the Festival's special events on a daily basis. It is also possible to follow thematic tours to meet everyone's needs :
Cycling tour : get on your bike and cycle along the quays to discover the many artists exhibited in the open air.
Express tour : the most significant exhibitions in the heart of the city, from the station to the Castillo and back for an essential overview of the Festival.
"Unexpected" tour : as an ode to the theme of this particular year, a concentrate of unforeseen and unusual exhibitions.
<Digital> tour : in the era of social networks, discover the codes, specificities and diversions of the digital image.
"Bon à Tirer" tour : seven photographers under the age of 40 are competing for an unprecedented prize. The laureate will win financial support for the production of large prints.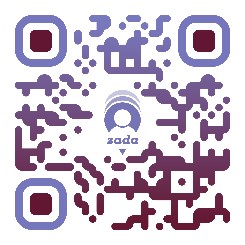 CultuRadio
A group of young people introduced to radio techniques and cultural journalism by CultuRadio professionals present a public live broadcast on September 13. Listen to it the next day on the audioguide and on www.culturadio.ch.