Practical information
Dates: 3 – 25 September 2022
Opening: indoor exhibitions 11:00-19:00
Free entrance
Have a look at the map of the Festival
Information and reception
Salle del Castillo
Grand Place 1, 1800 Vevey
T. +41 77 405 16 96
Cultural mediation
T. +41 77 416 88 83
Access
Vevey (Switzerland) is located on the shores of Lake Geneva, between the cities of Lausanne and Montreux. The nearest airport is Geneva.
For information about how to access the city, visit Vevey's official website.
The Festival recommends the use of public transportation. For information and timetables, please visit www.sbb.ch.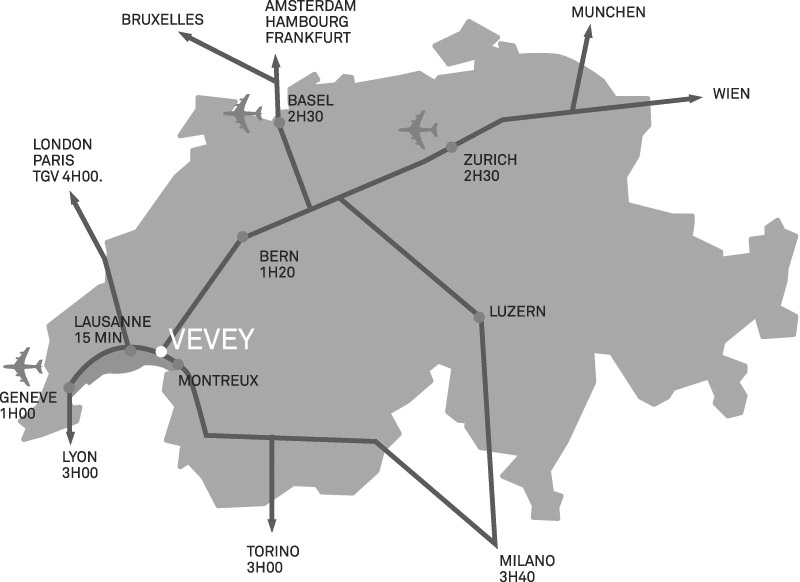 Read more
Close
Wheelchairs and stroller
Most of the Festival's exhibition spaces are accessible by wheelchair or stroller.
For more information, write to us at mediation@images.ch or go directly to the reception desk of the Salle del Castillo.