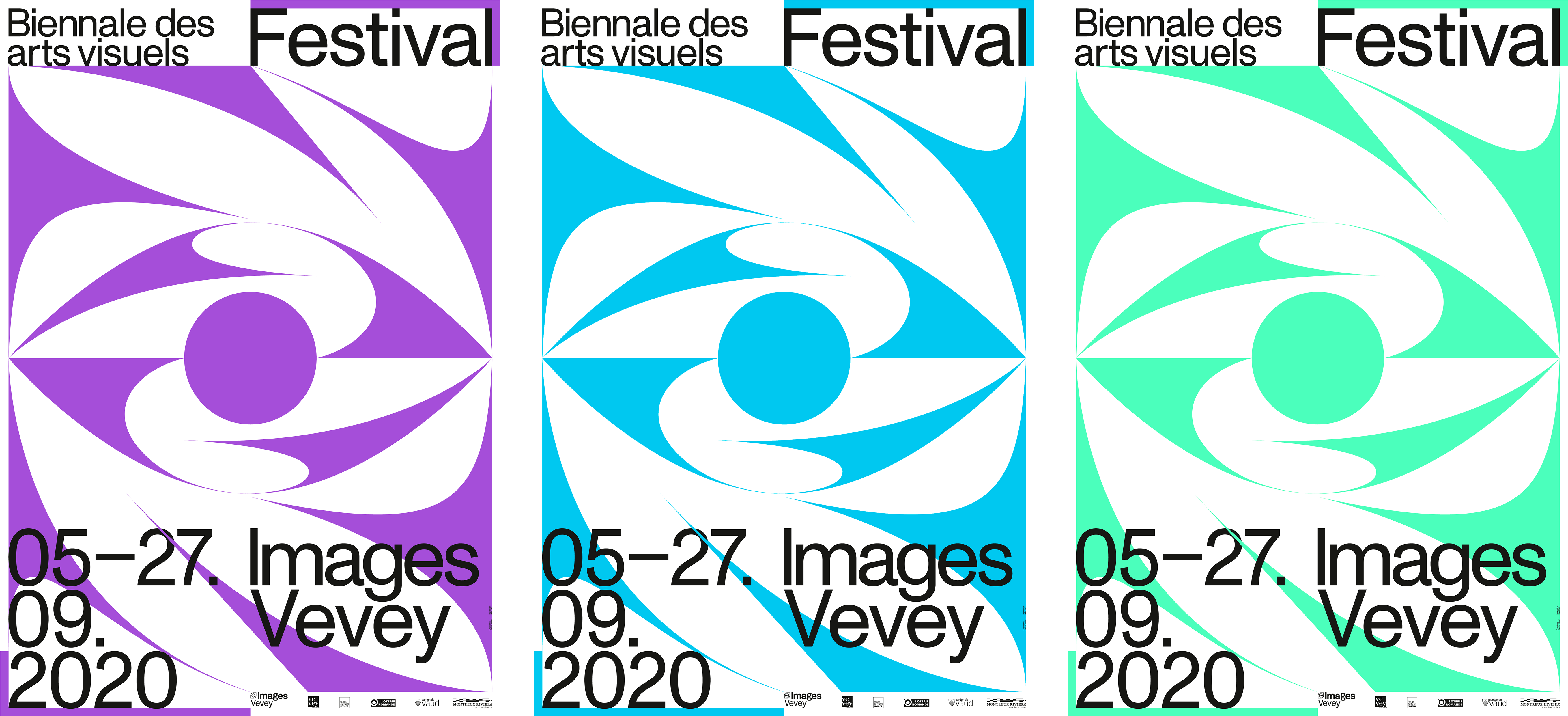 Order your poster of the Festival Images 2020 !
The visual composition articulated around the eye by Balmer Hählen is sublimated by the careful work of the silkscreen printers : Duo d'Art and Colormakerz. The visual perception of the posters evolves with the movement of the observer, highlighting the superimposition of glossy and matt inks, bright colours and a subtle iridescent reflection.
Available in two formats, A2 and F4 and in three colours.
Price
A2 : CHF 8.-
F4 : CHF 28.-