The 2021/2022 Jury
The winning projects will be produced during the year and presented at the next Images Vevey biennial from 3 to 25 September 2022.
Jury of the 2021/2022 Grand Prix Images Vevey
The final jury is composed of five international personalities from the institutional, artistic, curatorial media and editorial world. It is always chaired by an artist, a renowned photographer.
TEJU COLE, photographer, curator and writer (US/NG) will chair the jury of the Grand Prix Images Vevey 2021/2022, which comprises the following international experts:
FEDERICA ANGELUCCI, Director, Stevenson Gallery, Cape Town – ZA
MILENA CARSTENS, Director of Photography, ZEITmagazin, Berlin – DE
JULIEN GUERRIER, Publications Director, Louis Vuitton, Paris – FR
SHOAIR MAVLIAN, Director, Photoworks, London – UK
President: Teju Cole
Photographer and novelist, Cambridge (USA/NGA)
© Maggie Janik/GSD
Teju Cole is a photographer, novelist, essayist, and curator. His book Blind Spot was shortlisted for the Paris Photo/ Aperture Award. From 2015 to 2019, he was Photography Critic of the New York Times Magazine, and currently he is a professor in the English Department at Harvard University. He has been a frequent visiting critic in the photography department at Yale University, and has served on numerous juries. His other books include the novel Open City, winner of the PEN/Hemingway Prize, the exhibition catalogue Go Down Moses (for the show he curated at the Museum of Contemporary Photography in Chicago) and Fernweh, a photobook documenting his Swiss travels published by MACK. His photography has been the subject of solo exhibitions in cities such as New York City, Milan, Santa Fe and Zürich.
Federica Angelucci
Director, Stevenson Gallery, Cape Town – ZA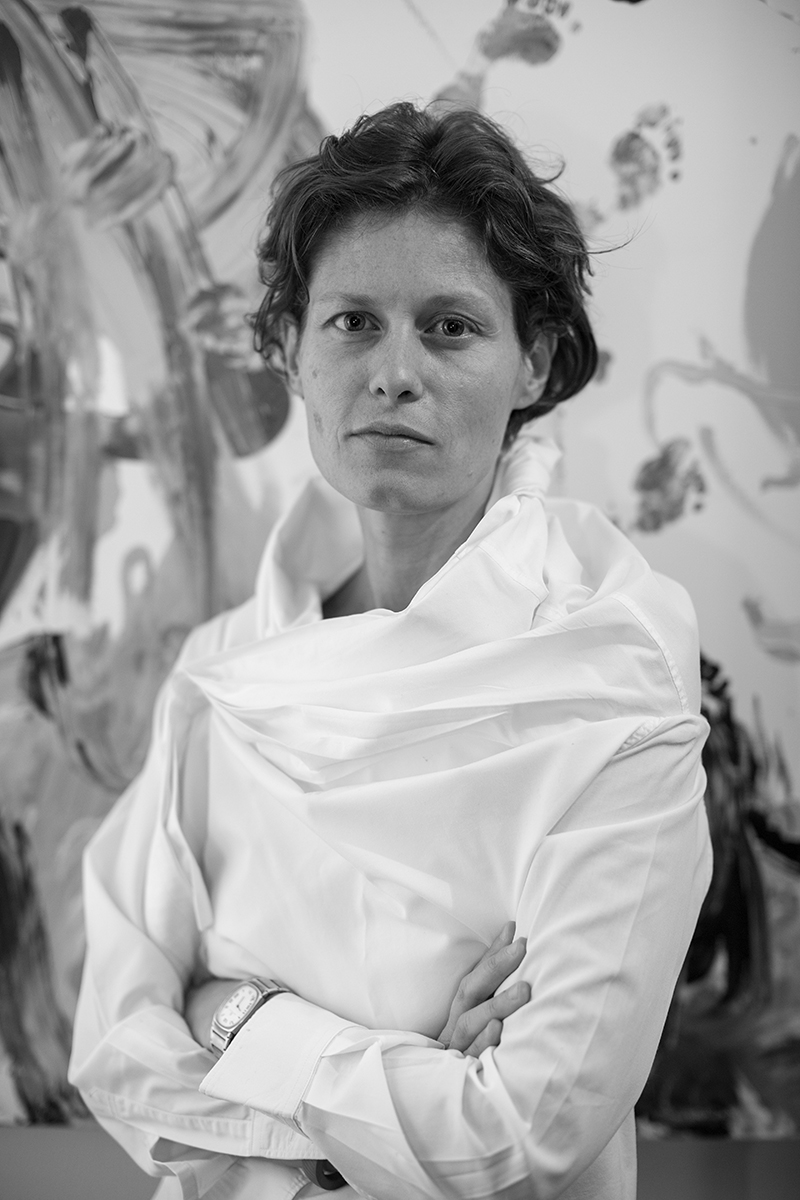 Federica Angelucci was born in Italy and lives in Cape Town. After graduating in Political Sciences, Federica Angelucci worked for Peliti Associati, Milan, and Magnum Photos, Paris. She is currently a senior partner at Stevenson, a gallery with spaces in Cape Town, Johannesburg and Amsterdam. Since joining Stevenson in 2007, her focus has been on the gallery's photographic programme, and the production of monographs and solo exhibitions for the photographic artists represented: Edson Chagas, Pieter Hugo, Zanele Muholi, Mame-Diarra Niang, Jo Ractliffe, Viviane Sassen and Guy Tillim. She is regularly invited to write and to take part in discussion panels about photography.
Shoair Mavlian
Director, Photoworks, London – UK
Shoair Mavlian is Director of Photoworks (UK). She is responsible for the strategic vision and artistic direction of the organization including exhibitions, publishing, digital content and learning & engagement. From 2011 to 2018, Mavlian was Assistant Curator, Photography and International Art at Tate Modern, London, where she curated major exhibitions such as Don McCullin and The Radical Eye: Modernist Photography from the Sir Elton John Collection. Mavlian has a background in fine art photography practice and the history of photography with a focus on conflict and memory, Central and Latin American photography and emerging contemporary practice. In 2018 she was named one of Apollo Magazine's 40 under 40 Europe – Thinkers.
Milena Carstens
Director of Photography, ZEITmagazin, Berlin – DE
Milena Carstens is Director of Photography at ZEITmagazin Germany. Since completing her degree at the University of Applied Sciences Bielefeld in photography, Milena has worked on numerous projects and magazines in the capacity of image consultant and photo editor. As gallery manager of the Robert Morat Galerie she oversaw the opening of the Berlin showroom space. Starting in 2012 she began working at ZEITmagazin as photo editor and in 2014 took over as Director of Photography. Milena Carstens is responsible for all image and graphic related content for the weekly ZEITmagazin, as well as for the regional issues and the biannual magazines ZEITmagazin Mann and ZEITmagazin International.
Julien Guerrier
Publications Director, Louis Vuitton, Paris – FR
© David Boyer
Julien Guerrier joined Louis Vuitton in 2000 where he held corporate communications and press relations functions. Passionate about books and images, he created "Éditions Louis Vuitton", a pioneer cultural activity for the luxury industry. Louis Vuitton's Editions focus on travel, art and fashion. Under its creative direction, the latest "Fashion Eye" photo albums collection offers the eyes of emerging and experienced fashion photographers on a destination. Julien Guerrier is also working on audiovisual production and digital applications in connection with the brand. He collaborates with many international editors, design and art schools in order to broaden the company's legacy.