Images Vevey in Arles
As part of the Rencontres de la Photographie, the Cosmos presents two projects that have marked the last edition of the Festival Images Vevey. For the third time, Images Vevey will also be presented at the nonante-neuf, the swiss platform in Arles.

Coexistence by Stephen Gill
For "Coexistence", British photographer Stephen Gill  immersed his camera into a pond before shooting protraits. Using this process, water became a surprising distorting filter. Festival Images Vevey together with ECAL have developed this presentation of the artist's work, which was premiered at Vevey in 2016, invitating visitors to reveal the images by throwing water on them. For the Rencontres d'Arles, Cosmos presents a variation of the original and experimental deployment.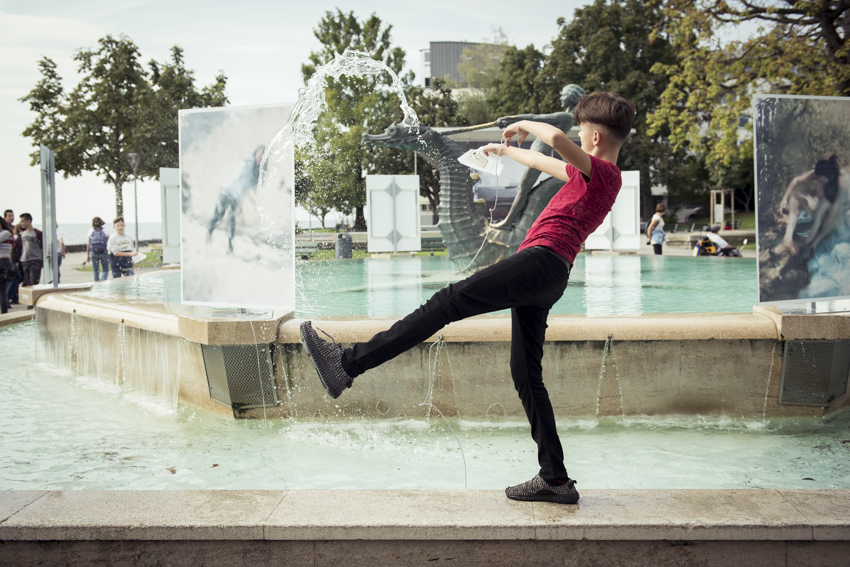 "The Gate" by Christian Lutz
For years, Swiss photographer Christian Lutz has been working as a documentary photographer concerned with subjects such as economies, religion and politics. The installation 'The Gates', part of a larger work on migration, in this form produced by the artist together with the Vidy theatre in Lausanne, sets the possibly ordinary life of swiss citizens against portraits of migrants and refugees. It was produced by Théâtre de Vidy in Lausanne and presented as a part of the Festival Images Vevey 2016
Images Vevey at the nonante-neuf
This year, nonante-neuf hosts a unique installation, Better Worlds. Proposed by the photographic department of the CEPV and Musée de l'Elysée, the first version of this project was created for the Festival Images Vevey in 2016. nonante-neuf 's library will also feature a selection of the books published by Images Vevey: the occasion for the visitors to discover the new Revue d'Images 2016 (take a look at the Revue in pdf here).