16 – Ryoji Ikeda
Japan (1966)
test pattern [n°14]
The leading experimental electronic composer and visual artist Ryoji Ikeda comes to Vevey's Oriental Theatre with test pattern [n°14], a new version of a project he launched in 2006. Designed specifically for Images Vevey, this monumental undertaking blends electronic sounds with light effects to create a multisensory ambience. This Japanese artist converts a multitude of data into binary patterns of 0s and 1s. He uses computer language to generate kinetic black and white compositions.
His test pattern [n°14] is a symphony for ears and eyes, offering both a collective and anonymous experience as it immerses us in the immensity of the digital universe.
In collaboration with La Becque | Artist Residency.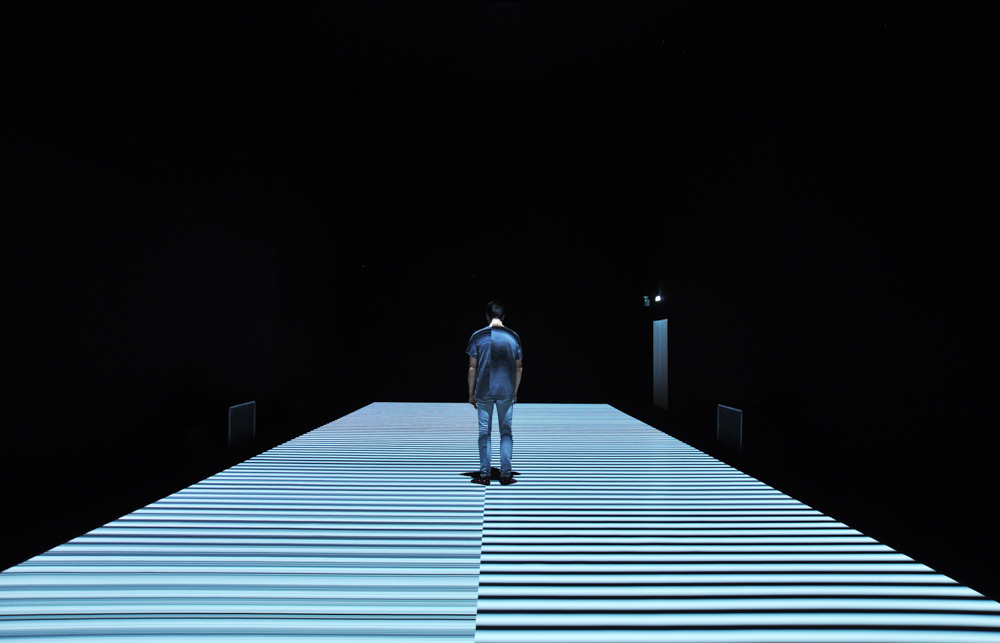 test pattern [n°14]:
Have a look at the gallery